Welcome to my Mesutchi Osutchi Tamagotch blogs. The purpose of this page is to complete a day by day account of my Mesutchi Osutchi pair which will be written separatley from my regular Tamagotchi Blogs. I want this blog to reflect solely on these Tamas. :) My first hatched pair was the smoke black and clear white pair, while my second hatching I chose to raise the green/white pair with multicolored hearts around the shell. This page will include my personal experiences with Mesutchi & Osutchi, along with my own pictures and animations. Enjoy!!!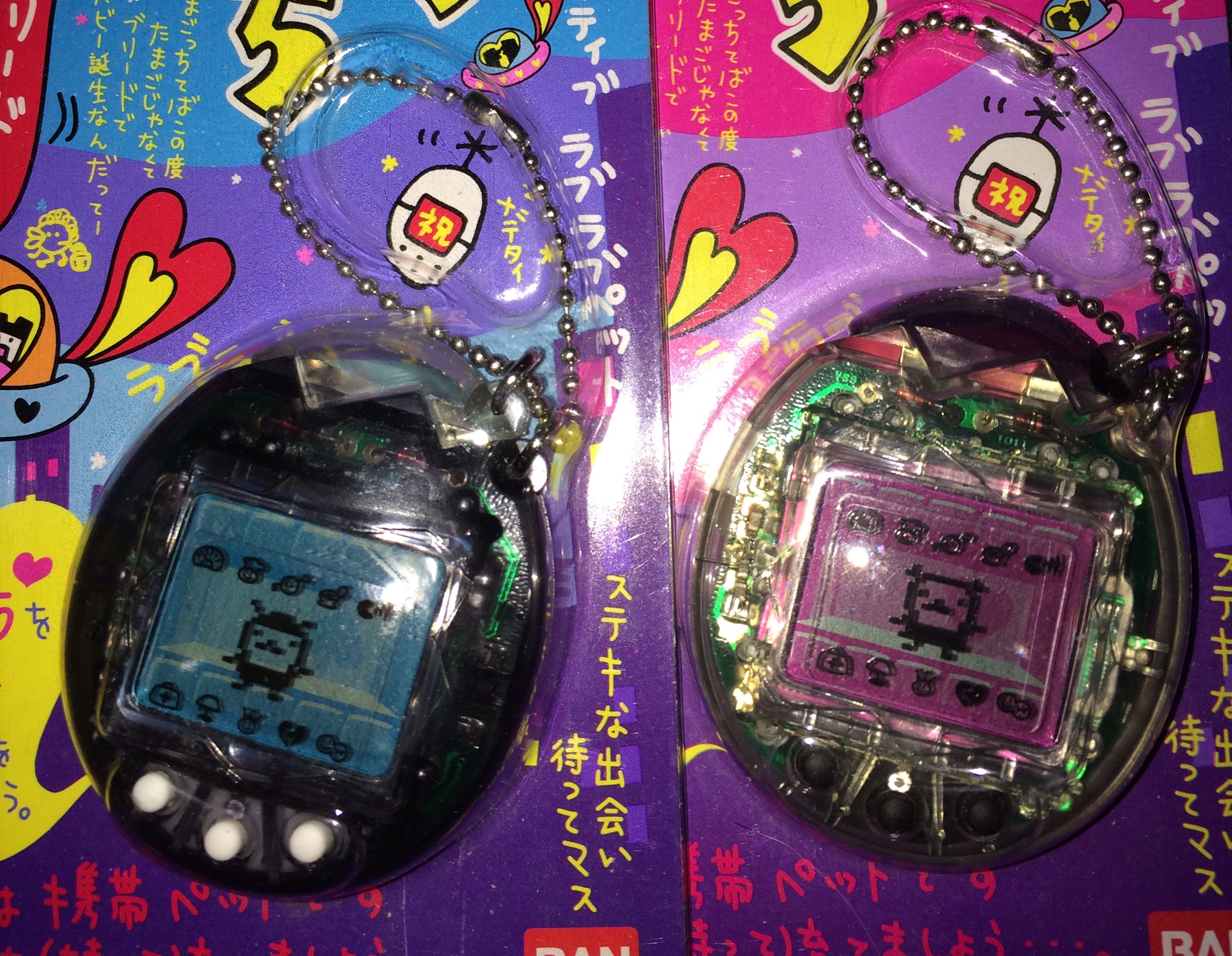 Mesutchi Osutchi in Packaging. These were my first hatched pair. :)
My written accounts of my first hatched pair are below in three parts. They were hatched on April 15, 2016.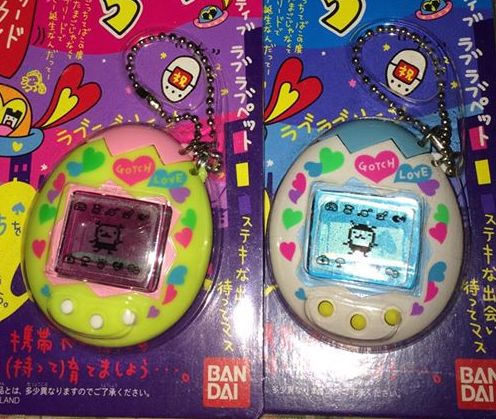 My second hatched pair of Osu & Mesu in the packaging.
My Written accounts for my second hatched pair can be found below! They were hatched on September 15, 2016.
I also hatched my third pair on November 15, 2016 (pink & blue pair) and their growth is written in part 3!

My Mesutchi Osutchi Character History:
(Smoke & Clear Pair)
| | | |
| --- | --- | --- |
| Characters | Dates | Generation |
| Pyonchitchi & Pyonkotchi | April 15-April 24, 2016 | Gen1 TMP 1 |
| Hiratchi & Piratchi | April 24-May 4, 2016 | Gen2 TMP 2 |
| Kabutchi & Pipotchi | May 4-May 15, 2016 | Gen3 TMP 3 |
| ChoMametchi & ChoHimetchi | May 15-May 26, 2016 | Gen4 TMP 4 |
| ChoMametchi & ChoHimetchi | May 26-June 8, 2016 | Gen5 TMP 4 |
Tama Main Page
All Tamagotchi images copyright Bandai
Made with


Dennis Ryan 2016