February 2017

Wednesday, February 1, 2017: Donal and Babe are still in their teenage stage but I have a feeling Donal will change into adulthood by tomorrow morning. Shawn said they change into adulthood by no later than age 3. I like that they age according to how much time they have been active/paused, so say if I paused them for half the day, they wouldn't age a year until a full 24 hours had passed..... Or something to that effect.
I connected the two of them a bunch of times today and they are up to having 4 smiley faces on their friendship meter. I love that you can actually connect them whenever you want, unlike Mesu and Osu where you could only connect them for the actual mating ritual. It would be a lot more fun if I had someone to actually care for one of them, but I guess that's all I can do. They have been sleeping since 8 PM and will wake at 9 AM tomorrow.
________________________________________________
Thursday, February 2, 2017, 1:57 PM: Last night sleep did not come easy due to having a really bad anxiety attack. I never got to sleep until almost 4 AM so as a result, my two Itchigotchi woke before I did. I managed to wake up shortly before 10 AM so they were no worse for the wear. Donal is 3 today and Babe is 2. Shawn said they should change the moment they reach the age of 4.
Due to anxiety related stuff, I haven't done much today. I did force myself to go out for a walk at 1:00 but that only lasted 20 minutes and I came back home again. I'm not sure if I will be ready to go back to work or not next week... My doctor told me that she wanted me to get out and enjoy myself even though I am off work due to medical reasons, but it's been hard to do. On a bright note I will be going to John and Laura's tonight for dinner, so that should help take my mind off things a little.
________________________________________________
Saturday, February 4, 2017: My two Itchigotchi, Donal and Babe changed into adults. Donal changed last night and Babe first thing this morning. They both became Mametchi which wasn't planned or expected but hey I guess I am a good caretaker. :) Now that they are both adults they make hearts for one another when I connect them. I don't know what age they will mate yet. I will conne

ct them a few times each day and I guess they will decide when they are ready.
We just finished watching the movie Mothers Day. Mimitchi Tama was the only one to make it through the entire movie. The others fell asleep before the ending but I think they enjoyed what they saw of it.
________________________________________________
Sunday, February 5, 2017: I connected Donal and Babe again a few times today and still no babies....! We watched the movie Mothers and Daughters this morning and are now watching Weeds.
Today has been a real stay at home kind of day. My agoraphobia is in full force and even the thought of going out just makes me nervous... I walked up the street to check the mail and got dizzy just doing that. I will be glad to see my doctor tomorrow.
8:11 PM: More connecting and still no babies...! We are here watching Nurse Jackie online. I've been streaming it which is terrible but what is one supposed to do when a great show isn't on Netflix?? Buy it? Heck no, I'm too cheap for that. :P
________________________________________________
Monday, February 6, 2017: Today I woke up knowing that Donal and Babe would be ready to mate. I connected them after getting home from my doctor's appointment and they visited with one another. Then I ate breakfast and connected them again... They still just visited with each other. I waited another hour or so and connected again and this time they began to wiggle in the center of the screen. Donal went over to Babe's screen and they had a moment together. Then before I knew it there were fireworks going off on both screens and Babe gave birth to two baby boys. :) One of them is residing with Donal now which is the same as what happens with Osutchi and Mesutchi.
We had a winter storm today so the Tams were left to their own devices for a half hour or so while I shovelled snow.
________________________________________________
Tuesday, February 7, 2017: I really love the similarities I am seeing from Osu & Mesu on my Connection Tams. They feed their young just like Osu & Mesu did, and the babies poop tiny little poops and get sick with little skulls. It really makes me feel like I'm caring for a vintage Tama. Funnily enough, these Tamagotchi Connections are considered vintage to most of the crowd on the Tamagotchi Collectors Facebook group. ;)
Donal and Babe were very easy going today. The babies got sick this evening and I just hope they stay another day... At the same time, I will be excited to raise a second generation and see who I end up with adult wise next. :)
We watched tons of Nurse Jackie today. Matt and Adam were down hanging out all day and it was pretty enjoyable. I've been enjoying the new TV I bought for the living room so much. There was no need for me to be cooped up in my room all the time when we have this spacious and open living area. I think my Tamas are rather enjoying it too.
________________________________________________
Wednesday, February 8, 2017: This morning I got out of bed and saw Donal and Babe had left their boys in my care. I took all my Tams out to the kitchen to get breakfast and then pondered on names for my babies. I decided on Silus and Shane, after two brothers in the show Weeds.
After an hour of demand, they both changed into Kinakomotchi. Apparently, this is the chil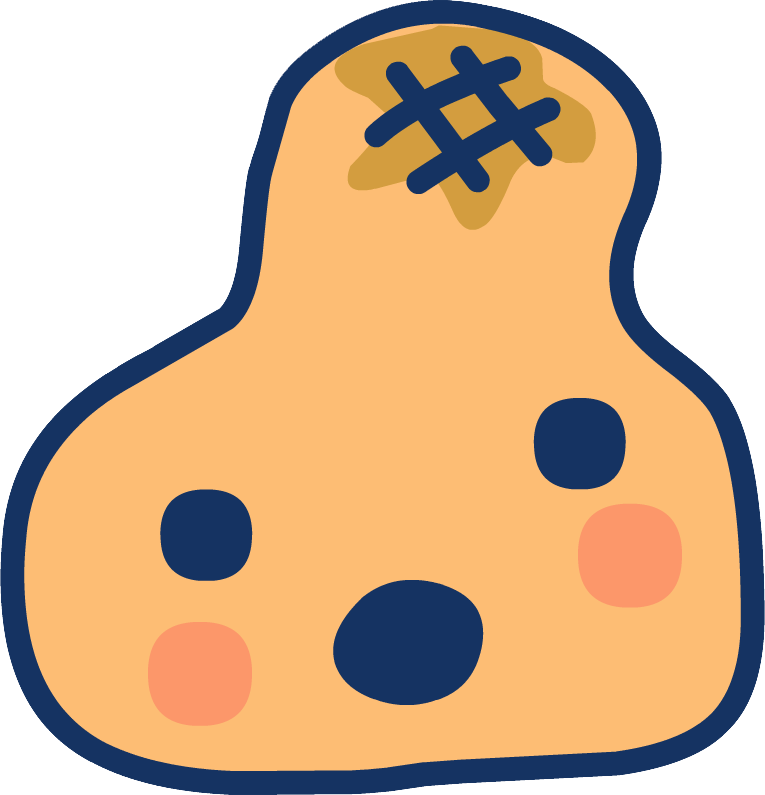 d I will get in even generations and Marutchi I will get in odd-numbered generations. He is a cute little guy, that's for sure. I'm not so sure they got as good a start as my last Tams did, but we will see what happens. I really want to see Mimitchi on these Tams, who comes from the teenage character, Young Mimitchi. :)
This afternoon I chilled over at Matt's, took an hour-long nap, and then went to Physiotherapy. As a result, Silus and Shane didn't get perfect care, but they didn't get completely neglected either. Tonight I was more attentive to them as I was home watching TV and cleaning the kitchen. We watched part of Mommie Dearest on Netflix but had to turn it off... It was just too upsetting to watch the entire thing. Now I am just going back and forth between updating these pages and decluttering my room.
________________________________________________
Thursday, February 9, 2017: Silus and Shane changed into Young Mimitchi's this morning after waking up. I was overjoyed to see the cute animation of this little guy! They really are cute! I am taking perfect care of Silus in hopes that he will become an adult Mimitchi, and Shane I am taking more imperfect care to see if I get something different. I will be enjoying the presence of these little ones over the next few days. The child stage is only 24 hours, but the teens last a couple of days. :)
Just got home from an evening over to John and Laura's. Donald was super cute tonight and he ended the night with a bath. He didn't splash me *too* much during this bath, but I know he was thinking about it. ;)
________________________________________________
Sunday, February 12, 2017: I haven't updated in a few days now due to the fact that I've been busy, very busy. Regardless of all the business, it hasn't kept me from my Tamas and I was surprised and overjoyed to see that Silus and Shane both changed into adult Mimitchi's this evening at dinner time. I now have three Mimitchi's including Mimitchi Tama who I always have with me. :)
I really had been taking lesser care of Shane but I guess not enough. I will try for some unhealthy characters in future generations. For now, I am gonna enjoy the Mimitchi love and in a few days time the matchmaker will come and pair them with women to have babies with. ;)
________________________________________________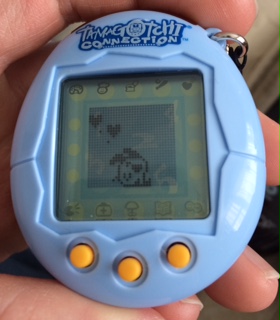 Tuesday, February 14, 2017: Happy Valentines Day! I did not expect my Tamas to realize the occasion but they did. This afternoon while we were here watching TV and the snowstorm was in full swing, I looked down to see my two Mimitchi's sitting on their bums in a trans with hearts above them. It was just too sweet! I managed to snap a photo of Silus but wasn't able to get Shane. (click the image to the right to see larger)
As the afternoon went on they went into a Valentines Trans again. I am really looking forward to more special occasions. I think it's amazing how they made specific animations for one-day events. :)
________________________________________________
Wednesday, February 15, 2017: Today was a special one for Silus and Shane because the matchmaker brought wives for them. Now, why couldn't they have gotten so lucky on Valentine's day, yesterday? :P Silus mated with a Hanatchi and Shane a Tarakotchi. What made these two unions even better were that Silus's wife gave birth to a boy, and Shane's a girl SO I have compatible Tamas for the upcoming generation.
My hope for my Gen3 characters is that I get something other than Mametchi/Mimitchi. I want to see some of the other characters that Tama Connection has to offer. I am really glad I got Mimitchi, though. :) Now I must go and relax and watch WEEDS because I did a lot of shovelling today and my legs hurt.
________________________________________________
Friday, February 17, 2017: This morning I woke up to see Silus and Shane had left. I was extra excited to name them because Silus had a boy and Shane a girl. I now have Andy and Nancy in my care. These two are named after two other characters in the show Weeds. I am on the final season now and I SO want Andy and Nancy to get together. Well, I can tell you that my Andy and Nancy will most definitely be getting together after they grow up. ;)
I took care of them both in unison during their baby stages which lasted the usual hour and now have two Kinakomotchi's. They spent a little time on pause today because I was out for appointments and had to bring Matt for a CT scan. Tomorrow they should have a more full and active day.
________________________________________________
Sunday, February 19, 2017: This morning Andy and Nancy changed into Itchigotchi, the good teen right after they woke up at 9 AM. I am happy to see that sweet little strawberry again. :) I've been ignoring a few disciplines with them here and there so I will get different adults this time. This afternoon the Tamas got to watch the movie The Perks of Being a Wallflower. What a great movie!!!
________________________________________________
Wednesday, February 22, 2017: Andy and Nancy changed into their adult forms this afternoon while I was taking a little nap. I had a busy morning and had to go to the eye doctor so I needed to take a nap after lunch. I am not sure who changed first but they changed about a minute apart. Andy became a Tarakotchi and Nancy a Hanatchi who is new in the Connection series. She is soooo cute! I had wanted this character right from the start and Shawn's care tips paid off. And of course, I love Tarakotchi. I've had much love for this character ever since I got him for the first time on my P1 Tamagotchi.

Andy eats a chicken or pork leg or some sort for his meals and Nancy eats a fish! I love that the foods are different for each adult. Love it love it!! I will find out soon what their bedtimes are.
On another note, I was chatting with Shawn and Matt today on our Facebook group chat and I am definitely going to be hatching the Connection V2 very soon. Not sure when I will but it will be soon... I'm excited! I have two V2's to choose from: a red jelly bean design one and a clear blue with yellow buttons. I think I will run the red jelly bean design because it is just sooo cute and I can't recall a time that I ever raised a red Tamagotchi.
I would also like to find a loving home for my white V1 at some point. I don't like the idea of 1.) letting it die or 2.) taking the batteries out and leaving it in stasis. The Connections aren't like my other Tamagotchi because they can pretty much run forever so long as you keep caring for them and mating them with a compatible Tama or the matchmaker.
________________________________________________
Thursday, February 23, 2017: I had a major change in heart and decided that there was no time like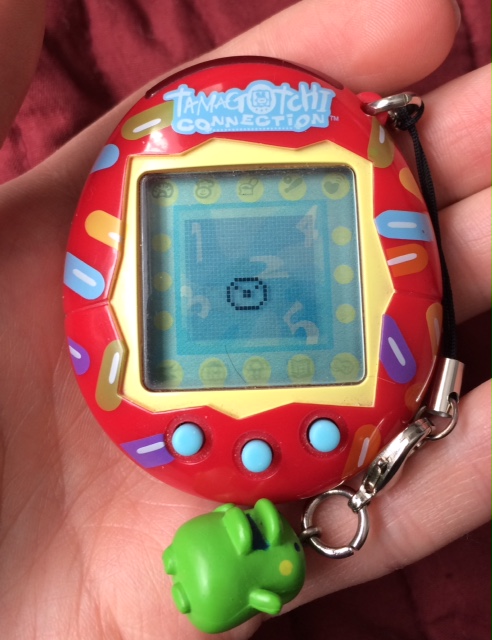 the present to hatch my V2. So last night at 9:23 PM I set the time and the date and hatched my red jelly bean Tamagotchi Connection V2. I got a girl and named her Belly. This is a nickname that Celia from the TV show Weeds gave her daughter Isabelle and she calls her "Isabelly". It gave Matt and I a huge laugh so when I messaged him to tell him I gave my new Tam that name, he got a real kick out of it. :) To the right, you can see my gorgeous red V2. I attached a Kutchipatchi charm to make it even cuter.
Belly had a wonderful Babitchi-hood, and the baby character was not that of the P1/P2 but something entirely new altogether. For the first hour, she was a ShiroPetitchi and then changed into a Marutchi and fell to sleep for the night. I paused here before I went to sleep because I knew I wouldn't be awake for her at 8:00, but I was up by 9 AM and took her off pause immediately. The V2 is really cute with some new features. I love that you can earn points and go shopping. I've already bought Belly lots of treats from the shop.
Andy and Nancy haven't fallen in love yet. And I have been thinking about letting Nancy become an oldie..... I haven't made up my mind yet. Need to think about it a little more first. They are doing just fine for the moment, though.
________________________________________________
Saturday, February 25, 2017: Much has gone on since I last wrote, and all of the events took place today. First off Belly changed into a Young Mametchi after waking up today, so cute!! She has been very easy to care for and her discipline meter is almost full! I do wonder who she will be as an adult... There are a lot of characters on the V2. :)
This morning after I got out of bed I decided to check and see if Nancy was fertile, and indeed she was. I connected her with Andy and they began to wiggle. Nancy gave birth to baby girls so it looks like I will have a matchmaker generation next time.
They spent a fair amount of time on pause today because I had to go to a friends mothers wake. I got home around 5 pm and took everyone off pause and we have just been hanging out at home for the evening. Not feeling the best tonight... Hoping I can ward off whatever sickness/anxiety/panic is coming my way.
________________________________________________
Sunday, February 26, 2017: I am not sure if Andy and Nancy are going to leave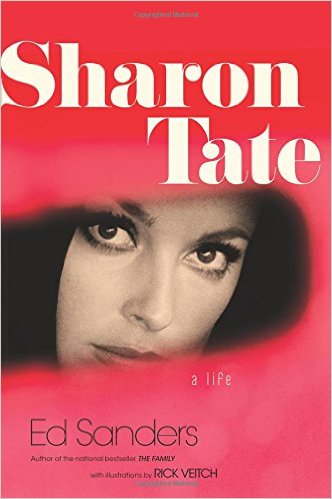 the girls tonight....! I'm still figuring these Tams out. :) We spent most of today watching Weeds and chilling out at home. The Tams sat by and watched as I cooked chicken and veggie stir-fry for dinner which was delicious. Later on this evening they sat beside me as I read my new book: Sharon Tate: A Life, by Ed Sanders. I am enjoying it a lot since it has been years since I got to read a new book about the young starlet. Everyone was very good while I was lost in my reading.
Belly is still a Young Mametchi and her training meter is almost full! What a little dickens she is.. I am still in wonder of who she will be and she grows up. I still can't get over how many characters there are. ::grin::
________________________________________________
Tuesday, February 28, 2017: I never got around to writing yesterday, but I did name and raise the two girls left by Andy and Nancy. I named them Grace and Fiona after two sisters in the show Nurse Jackie. I had to pause them several times while I guided them through the baby stage, but they finally changed into Marutchi's around 3 PM.
As for Belly... To say I am shocked would be an understatement. She grew into a Tarakotchi just a few moments ago. I cannot believe that of all the characters on the V2, Tarakotchi was the one I got. I took good care of her too so I am at a loss for why I got an unhealthy adult. Either way, I love this character, and it's going

to take me a while to remember that I need to refer to her as "she" because I always think of Tarakotchi as being male.
It's a good thing that everyone except Mimitchi was asleep last night when I read the sad parts of Sharon Tate: A Life. Mimitchi is included in everything I do, so I was glad to have him there with me while I read along. Woke up early this morning so I was there for Grace and Fiona at 8:30 AM.