Saturday, January 2, 2021: Buddy, my Komputer Koala (GigaPet) and Zatchi my P2 Tam are still with me at 10 and 15 years old. Christmas always seems to be over and done with so fast, gone too soon. But seeing Buddy and Zatchi remind me we shared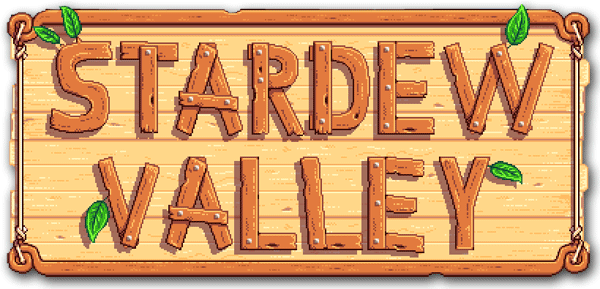 watching Christmas movies, listening to Christmas music, seeing Christmas lights, and playing video games. Speaking of which, I am still playing "Stardew Valley" and enjoying my time on Binks Farm immensely. I don't know if I will attempt a third farm or just keep making my current one bigger and better. :) [I also don't know if I will make a page for this game.....]
This evening I made a very small page for my Komputer Koala GigaPet. I plan to make more of these little pages as I raise more non-Bandai virtual pets. :)

Wednesday, January 6, 2021: Buddy and Zatchi have been taking part in a lot of gaming the last couple of days. In addition to watching me play hours of "Stardew Valley" and "Luigis Mansion", they got to watch my friend Maria play "The Legend of Zelda: Breath of the Wild" yesterday afternoon, into the early evening. I don't think I'd be interested in the Zelda games but Maria is going to lend me some of the 3DS games to try out.... The graphics are beautiful on the Nintendo Switch! Last night we watched some "Married with Children" before going to bed for the evening and watching a few episodes of "Unsolved Mysteries" with Robert Stack.... Such an old show but very binge-worthy.

Thursday, January 7, 2021: Today we watched the movie "Fried Green Tomatoes" which is one of my all time favorites. I love it so much and it always makes me laugh and cry! I'm glad I got to share it with Buddy and Zatchi. :)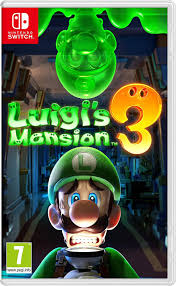 Tonight while we've been watching Matthew play "Luigi's Mansion", it dawned on me that Zatchi was one of my first characters back in 1997. I've decided he will be named "Sparky" which is what my first hatched Tam was back in December of '97. :-) Though old Sparky is getting quite demanding in his older years. He was sick the other day and I know he will get more demanding in the coming days. I think I may get back into naming my Tams since I only raise 1-2 at a time now unlike years ago when I ran as many as 10 at a time. ;) It's a more individualized experience now and easier to name them.

Tuesday, January 12, 2021: I'm afraid I wasn't a very good father to poor Sparky, my Zatchi. He passed away at 22 years of age on the evening of the 9th. Poor Sparky.... Thankfully Buddy the Komputer Koala is just fine and turned 20 years old today! :-) He had gone to bed long before Sparky on the night of the 9th when I was hanging out with Maria. I still can't believe I forgot the poor guy... He was my Christmas colored Tama that I hatched for the season. It's funny that it was my first ever color Tama design that I got, as well as my first character; and if I'm remembering correctly, I think Sparky died prematurely back in 1997 as well. :P I hope he forgives me for messing up....!
This afternoon I felt like having another Tamagotchi around so Blueberry was born at 3:46PM. S/he is a P1 Tamagotchi with a blue shell, pink border and yellow buttons! In her short time here she's already asked for one discipline, and pooped twice before going to bed just a little while ago at 8pm.
Buddy is watching along as I work my way through year 3 of spring in "Stardew Valley". I will be getting ready to expand my farm coops very soon!

Monday, January 18, 2021: Early this morning while I was still asleep, Blueberry

changed into a Mametchi! I slept through her changing tune but it was a pleasant surprise when I woke up. :-) It's been a while since I had a mametchi and I forgot just how hard it is to win the game with her.... Snacks may be needed for happiness! She has been seeing a lot of new things happen in "Stardew Valley" this evening... I made a post on Facebook asking if anyone would be interested in playing co-op with me on the Nintendo Switch but no takers as of yet.
Buddy is 26 years of age today (will be 27 tomorrow). He has been a wonderful and gentle presence over the last few days...

Oh yes, Buddy and Blueberry got to watch the movie "The Evening Star" the other evening; the sequel to "Terms of Endearment" which I watched in my teens. It was not as good as TOE but definitely worth the watch for me. We are expecting our first big winter snow storm this week so I think there will be more TV/movie watching to come.

Wednesday, January 20, 2021: Blueberry got to watch most of the movie "Just Like Heaven" last night as we laid in bed together. (I stayed at Moms last night) Her time was set wrong so she stayed up late until I was ready to sleep. Buddy had already gone to bed just shortly passed 9PM like usual so he didn't get to take part in the movie. He did however get to watch parts of the "Night Stalker" series on Netflix....which I kinda regret watching now as I always have bad dreams after watching scary stuff like that. :-( I like to keep things as light hearted and sweet as possible when I write in these blogs, but sometimes I fall into watching bad stuff. ::sigh::
9:23PM: I decided to let Buddy stay up a little later tonight so he can watch an episode of "Married with Children" with us. :-)
10:49PM: At around 9:44, Buddy made his little 'chuck-chuck' sound telling me he wanted to go to bed for the night. On the bright side, he got to watch a funny episode of MWC. :) Now it's time for some SDV and then off to bed for the night for me.

Friday, January 22, 2021: Buddy turned 30 years old today! Yay! I hope I can keep him around longer than Tedsy who only lived to be 31....!!

Sunday, January 24, 2021: Blueberry got sick two nights ago and I've noticed she is getting the smallest bit more demanding since then. It is *so* hard to win the game with Mametchi but I'm doing the best I can.
Blueberry and Buddy got to watch "The Object of My Affection" with us yesterday afternoon. This has been one of my favorite movies since I was a teenager. I was very happy to be able to share it with both of them. :-) It's funny how a certain movie or TV show can bring back memories, and this is definitely one of them... We (Mom, Dad and myself) used to watch this every year around November month, when I was much younger. I have several other movies that I brought over from my Moms house that I want to share with them as well. I'll definitely be taking a trip down memory lane... :)

Friday, January 29, 2021: I haven't said much about Blueberry during her adult life.... But she got sick again for the second time the other day and is now increasingly more demanding. Her weight has maxed out to 99lb. Buddy, on the other hand has been a joy to care for and not at all demanding. He is so patient with me in the mornings. He wakes up at 7AM and I usually hear his little "chuck-chuck" noises around 8:30-9:00AM which helps me get up and start my day. :-)
I've been trying to cut costs in other (unhealthy) aspects of my life and purchased two new (to me) virtual pets this past week. The first was an eBay purchase; a Baby T-Rex (Jurassic Park) GigaPet and the second was a Bobo Panda Byte that I bought from someone on the Facebook groups. I'm extremely excited to get these two vpets. I hope that Covid-19 won't delay the shipping *too* much.

Saturday, January 30, 2021: I haven't been a good father to poor Blueberry at all. She has really been suffering and calling for attention the last couple of days. I forgot just how demanding the Mimitchi/Mametchi are at this age...! She is 19 and I'd be surprised if she even makes it to 21 as s/he is supposed to. The virtual pets are hanging out in the living room while I prepare dinner in the kitchen -- thankfully Blueberry has a loud beep!